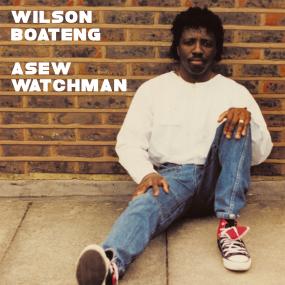 Wilson Boateng
asew watchman
---
---
Tracklist:
Asew Watchman (Mendel extended mix)
Mabre Agu (Mendel Midnight mix)
The first ever re-release of 'Asew Watchman' and 'Mabre Agu', two phenomenal pieces of Ghanaian boogie/burger highlife from Wilson Boateng's sought-after 1988 record 'Highlife Rock'! With original copies impossible to find, it's perfect time for Kalita to shine a spotlight on Wilson and his music via a loud-cut 12" single optimised for dancefloor action. In addition, Kalita invite Amsterdam-based producer and DJ Mendel back into the fold for two remixes sourced from the original multitrack session tapes.
---