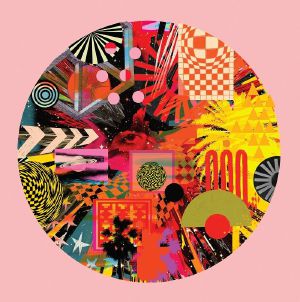 Various
crazy p curate volume one
---
---
Tracklist:
Crazy P - People (We Can Transform)
Ashley Beedle - War On The Bullshit (Revive)
ASHRR - Fizzy (Felix Dickinson remix)
Change Request & Saucy Lady - Be Dramatic
Crazy P's new curated project deep dubby and sometimes chuggy disco!
20/20 Vision have enlisted disco overlords Crazy P to curate a brand new series of records for the label, with exclusive tracks produced by some of their favourite artists on the cards. Designed to stretch beyond the world of disco and showcase the band's wide-ranging and eclectic musical tastes, there'll be Balearic moments, downtempo beats, indie dance and electronica spread over four vinyl records.
Volume One kicks things off in style with a brand new track from Crazy P themselves, 'People (We Can Transform)', a slinky medium-paced groove run-through with a slowly opening acid line, funky guitars and an uplifting vocal. Elsewhere, Ashley Beedle declares 'War On The Bullshit (Revive)' with a barnstorming dancefloor stomper and Felix Dickinson remixes ASHRR's 'Fizzy' into a classy noir instrumental where jazz funk keyboards swirl around a rock solid b-line. Change Request & Saucy Lady close the whole affair with soul drenched diva-fest 'Be Dramatic', definitely the most old skool of the lot. It all bodes very well for the next three installments.
---