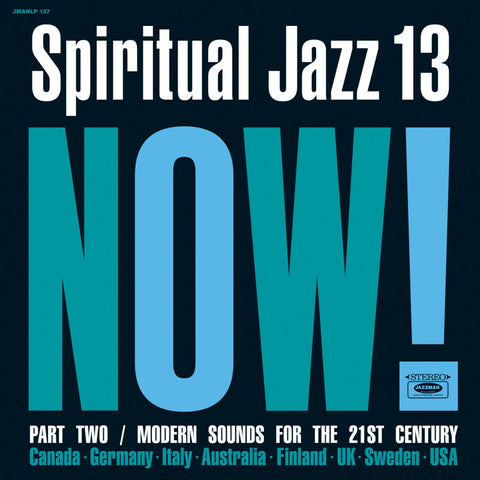 Various Artist
spiritual jazz 13: now part 2
---
---
Tracklist:
The Cosmic Range - Palms To Heaven
Vibration Black Finger - Empty Streets
Steve Reid Foundation - For Coltrane
Carla Marciano - Trane's Groove
Angel Bat Dawid - What Do I Tell My Children Who Are Black (Dr Margaret Burroughs)
Teemu Akerblom Quartet - Avo's Tune
The Jamie Saft Quartet - Vessels
Part two.. Very impress collection of Modern sounds for the 21st century featuring modal, progressive and esoteric contemporary jazz from the UK, Spain, Netherlands, Finland, USA, Belgium, Canada, South Africa, Sweden, Germany & Italy. Perfect intro into the recent deep jazz sounds without having to get the LP's - a handpicked selection - Killer tracks on this one for us .....extra deep/organic / spiritual.
---