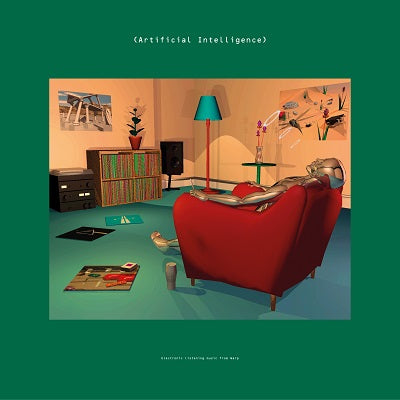 Various
artificial intelligence
---
---
Tracklist:
The Dice Man - Polygon Window
Musicology - Telefone 529
Autechre - Crystal
IAO - The Clan
Speedy J - "De-Orbit"
Musicology - "Premonition"
UP! - "Spiritual High"
Autechre - "The Egg"
Dr Alex Paterson - "Loving You Live"
Iconic LP from Warp finally repressed for the first time since its 1992 release.
Includes rare early tracks by Aphex Twin (as The Dice Man), Autechre, Richie Hawtin (as UP!), B12 (as Musicology) and Alex Paterson (The Orb), the latter featuring co-production from Jimmy Cauty (The KLF).    Limited first repress . One per customer.
Aidy Comment : Deep techno created and taken into your room. The robot smoking a spliff on the front cover symbolises it all, some great music which really changed the game and took many things in a different direction - perhaps for the worse - but a very important historical release. Would love to fully debate this LP!
---