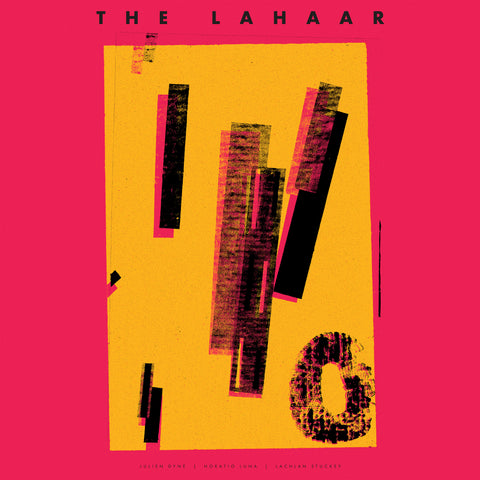 The Lahaar
the lahaar
---
---
Tracklist:
Hot! "Doin' It", is a fast-paced jazz-funk cut peppered with marimba and organ riffs, balanced out by the siren vocals of Mara TK...
"Drawing inspiration from the depths of late 70's NYC proto-rap disco instrumentals, Nigerian boogie, Jamaican dub and modern jazzy house - The Lahaar is a Trans-Tasman collaboration between Julien Dyne, Horatio Luna and Surprise Chef's Lachlan Stuckey, featuring Mara TK and Toby Laing on vocals.
"Step 2" suddenly brakes and swerves into cruise mode, repurposing the trumpets and dub echoes - picking up tempo in the soulful melancholia of "Work Work Work". In the last two tracks the organs and guitars make a frenetic comeback by way of disco-house, ending with a nod to 70s cop movie funk".
---