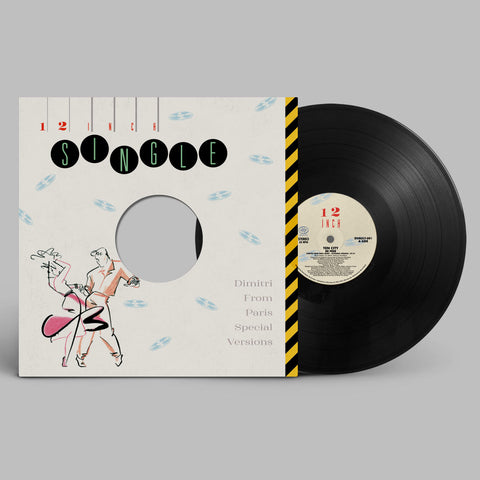 Ten City
be free (dimitri from paris remix)
---
---
Tracklist:
Be Free (Dimitri From Paris Remix - Extended Version)
Be Free (Dimitri From Paris Remix Dubstrumental)
The first new release from the group since 1994. 'Be Free' - originally released digitally in 2021 - continuing their legacy!
Dimitri From Paris has naturally been a fan of Ten City from the very beginning. Upon hearing 'Be Free' he reached out to producer Marshall Jefferson to ask him to remix his new song 'Music Saved My Life', and after a quick chat Marshall asked if Dimitri could remix 'Be Free' in return and a deal was struck. As with most of his work, Dimitri used all of the original production, respectively and intuitively added a few extra touches for maximum dance-floor potential. It is no surprise then that this long-awaited vinyl release of 'Be Free' comes with Marshall Jefferson and Byron Stingily's full approval, with Byron even being quoted as saying that Dimitri's new version is 'one of my favorite mixes of one of my songs ever!'
Chicago's Ten City has long been one of the most respected and successful vocal house groups to emanate from the city since the late 80s. The group's original and unique style fused elements of gospel and soul with acoustic, orchestral arrangements, underpinned by the throb of Chicago's house sound. Featuring the powerhouse production and vocal stylings of Marshall Jefferson with Byron Stingily.
---