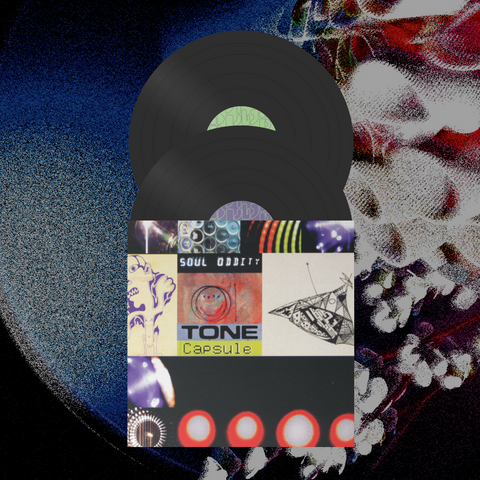 Soul Oddity
tone capsule
---
---
Tracklist:
"A masterpiece of machine-driven, emotionally abstract storytelling - rivals some of the best of 90s leftfield electronica"
First ever repress of Soul Oddity's 'Tone Capsule' album, a legendary piece of work from Romulo Del Castillo and Joshua Kay in 1996 who afterwards would become known as Phoenecia, release on Warp and start the Schematic imprint.
This record was probably the opening salvo from the Miami IDM scene, a merging of their Autechre / early Warp influences with Miami Bass, Rap and Electro-Funk. It would also pave the way for labels like Schematic, Beta Bodega, Chocolate Industries, M3RCK and artists such as Push Button Objects, Prefuse 73 and Richard Devine right through to current Miami legends Nick Leon, Danny Daze etc.
---