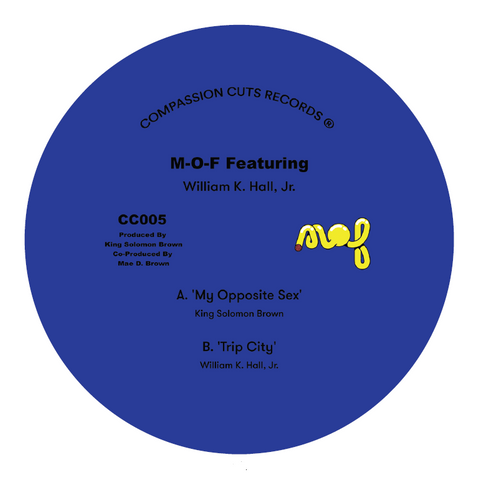 M-O-F Feat William K Hall
opposite sex / trip city
---
---
Tracklist:
HOT ONE.
2 Loose punky House / electronic funk Cuts taken from M-O-F's 1990 debut and only release, the 'Natural Vibe' LP on the private press 'Future Step Sirkle' label. 'My Opposite Sex' asks that all important question while 'Trip City' descends those steps into the basement club.
400 copy LTD - No digital!
R.I.P. 'King Solomon Brown' and forever thanks to his family for allowing this re-issue.
---