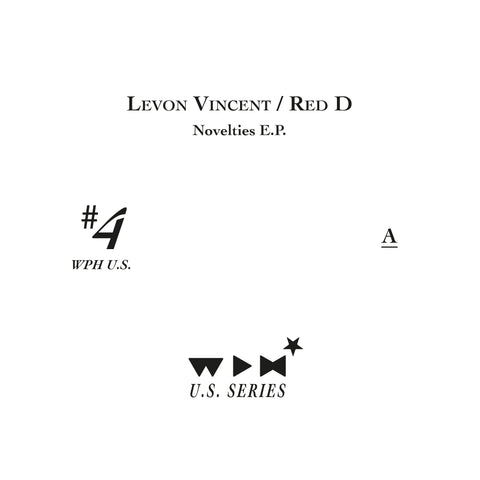 Levon Vincent / Red D
wph u.s. #4
---
---
Tracklist:
Levon Vincent - Soundtrack Of My Thoughts
Ever since Levon Vincent came and played at Red D's We Play House night in Ghent's infamous Decadance club back in 2012 there has been a strong mutual respect between both veterans of New York and Belgium nightlife respectively. Levon's unique form of house and techno music always finds its way into the crates of Red D and over the years the two have shared the bill on nights ranging from Berlin's Panorama Bar to various festivals around Europe.
Getting Levon Vincent to join his U.S. Series on We Play House Recordings was a no-brainer for Red D and a matter of honouring their mutual respect. And so here we have it: a classic Levonesque piece of dubbed out house that moves and shakes across 10 minutes of heady deepness on the A-side and an equally dubbed out Red D affair on the B-side inspired by the likes of Maurizio and Echocord. An E.P. in the vein of its authors…with attitude and determination.
---