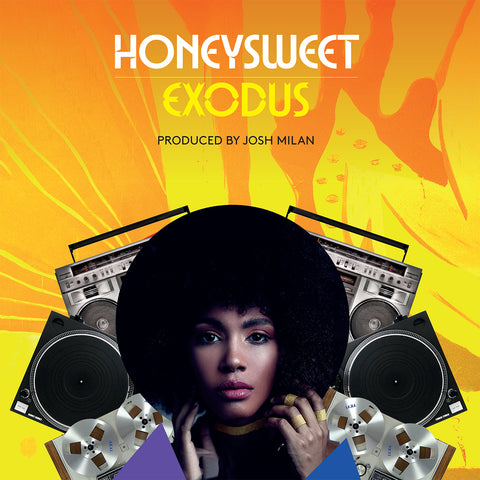 Honeysweet
exodus
---
---
Tracklist:
Honeysweet sees the living legend Josh Milan focusing on his production and musicianship. Utilizing only one musician on sax, Josh plays every instrument and sings every note on this project. Packed with soulful dance floor grooves inspired by what has come before in the Blaze man's influences
"I wanted to do music that made me and my family feel good when I was growing up. It's the kind of music that families dance to at gatherings with a record player and no DJ", says Josh. "Intros, Accents, Breakdowns, Bridges, and endings were all part of the music." This music will transport Josh's audience to a place of musical freedom. This is music with, seemingly, no rules.
‌Features the 3 wanted cuts from that expensive Vega 5x12" promo.
---