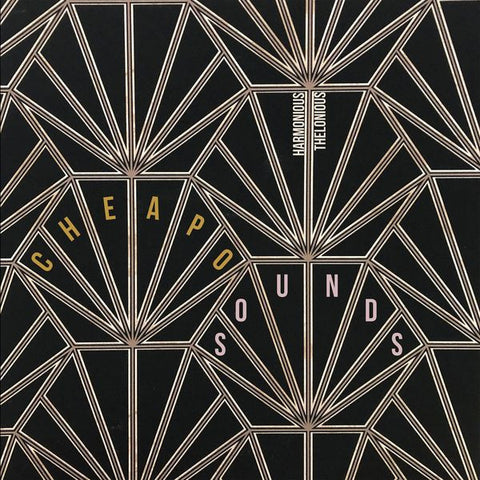 Harmonious Thelonious
cheapo sounds
---
---
Tracklist:
Gummitwist (Die Koffer Sind Leer)
Back From The Primitive Galaxy
Stefan Schwander moves away from tried and trusted recipes. This time using a single instrument - the Monomachine – which lends a very physical sound to the 10 tracks featured here. The polyrhythms of earlier works are no longer in the foreground, replaced by melodies and chords interwoven on a base frame of brittle, simplified beat constructs and rugged bass pulses. On closer inspection, this is, at times, a new vision of an old technique. There are still the old amps, rhythm boxes and synths in Schwander's rehearsal room,. None of these made it onto "Cheapo Sounds" and yet the idea with which these instruments are associated is written into the DNA of the album.
"Harmonious Thelonious is a solo-project focusing on rough and dense beats and textures inspired by american minimalist music and african rhythm patterns".
---