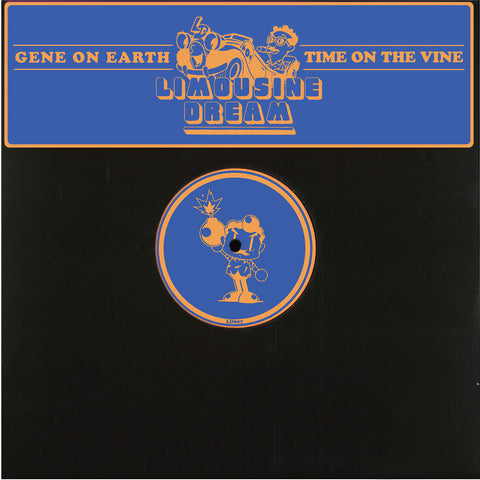 Gene On Earth
time on the vine
---
---
Tracklist:
Snooze Operator
The City Special
Time Optimist
Pinseeker
Studio Dobra
To Bleep Or Not To Bleep
Chuggy Elements
Flux Deluxe
Aston Martinez
Gene On Earth with an interesting LP project - down and mid-tempo sounds but with his uniquely warm and trippy twist and a couple of house burners too as he does!
"After being marooned in a small beach town in Brazil at the start of the pandemic, California-born Gene On Earth eventually made it home to Berlin. As the reality of the global situation sunk in, he set to work on his second album, working in an obsessive daily rhythm. After gathering an arsenal of samples and inspiration he returned to the studio for 5 months of feverish work. Set for release on June 3rd via his own imprint Limousine Dream, 'Time on The Vine' is a slick record delivered with the laid-back warmth of a producer at the top of his game. Breezy yet assured, its wonky minimal rhythms are as feel-good as they are fun, a perfect antidote to the long and waning pandemic that birthed them".
---