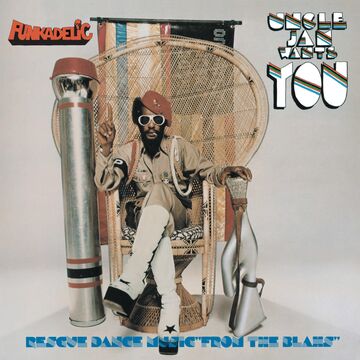 Funkadelic
uncle jam wants you
---
---
Tracklist:
Freak Of The Week 
(Not Just) Knee Deep 
Uncle Jam 
Field Maneuvers 
Holly Wants To Go To California 
Foot Soldiers (Star-Spangled Funky)
George Clinton and his whole crew revolutionised the funk in the 70's - some essential reissues…
Funkadelic's eleventh studio LP, released in 1979, was more militant in tone than its predecessor 'One Nation Under A Groove' which described a Funk utopia. In contrast, 'Uncle Jam Wants You' stated mandate was to "rescue dance music from the blahs". The album features a 15-minute version of what was to become Funkadelic's last hit single '(Not Just) Knee Deep', an edited version of which made no.1 in the US R&B chart.
---