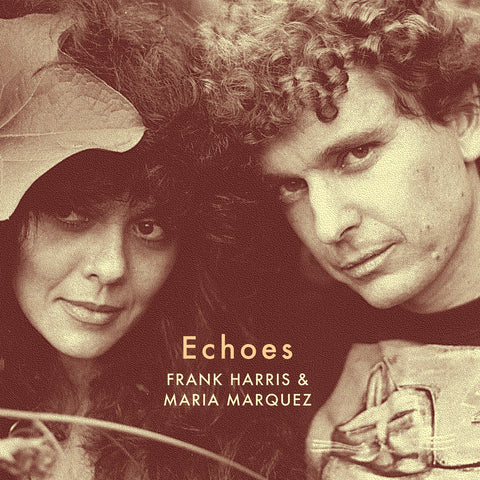 Frank Harris & Maria Marquez
echoes
---
---
Tracklist:
Back in… Not been online here before. Had the rework 12" in recently and had to get the original too… Recommended!
A collection of sublime songs dating back to '85, avante-pop flourishes are married here to the heart strings of a synthetic Amazon- think MFM's "Outro Tempo" meets a tropical Sade. With much contemporary interest in South American electronic music, Echoes is a window into two musicians prescient dreamings of tradition, melody & technology.
2023 Repress, original Art and Packaging. 180gram LP with printed deluxe sleeve, Full size graphic insert.
---