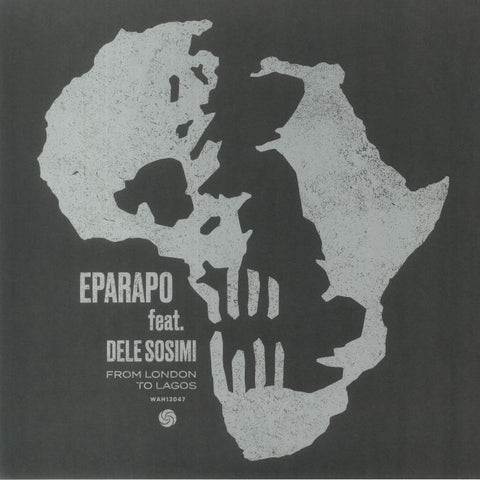 Eparapo
from london to lagos (remixes)
---
---
Tracklist:
From London to Lagos (WheelUP Remix) [feat. Dele Sosimi]
From London to Lagos (feat. Dele Sosimi)
Black Lives Matter (Sam Redmore Remix) [feat. Dele Sosimi]
Black Lives Matter (feat. Dele Sosimi)
Afro / Broken uplifting heat... Great vocal cut drives the dancefloor - smiles and foot movement guaranteed.
Wah Wah 45s are proud to present a new set of remixes, as well as originals released on vinyl for the very first time, from Afrobeat supergroupEparapo. Having come together during the unprecedented events of the pandemic and the Black Lives Matter movement, their music is ultimately an expression of hope, resilience & resurgence.
The word "eparapo" means "join forces" in Yoruba, the language of Afrobeat. It's also the title of a track by the late, great Tony Allen- drummer for Afrobeat legend Fela Kuti and lifelong friend and mentor of our very own "Afrobeat Ambassador", Dele Sosimi. Not only did Tony help to invent Afrobeat, he always looked for ways to push the boundaries, never content with recreating what had gone before but constantly expanding and developing the genre. This project hopes to pay homage to his legacy, and that of Fela Kuti himself. Its aim is to innovate, fuse and diversify while still retaining the essence of the music.
Featured vocalist on both original tracks, and remixes, is the aforementioned Dele Sosimi - keyboard player and musical director for Fela's Egypt 80.
---