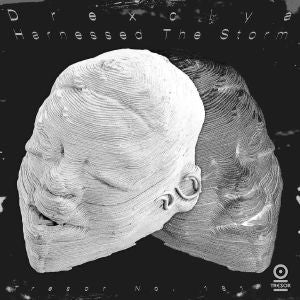 Drexciya
harnessed the storm (special edition)
---
---
Tracklist:
Dr Blowfins' Black Storm Stabilizing Spheres
Mission To Ociya Syndor & Back
Drexciya's 2002 Tresor LP - repressed with new artwork. 
Under Sea electronic Disturbances via Detroit...
Tresor Records is proud to announce special editions of its entire catalogue of Drexciya and related projects. 2022 marks the 20th anniversary of the passing of James Stinson and the releases of the Transllusion and Shifted Phases albums. In recognition, the rights holders, their families, and the label have commissioned Detroit-based contemporary artist Matthew Angelo Harrison to re-conceptualize the covers of Tresor's Drexciya-related catalogue.
---