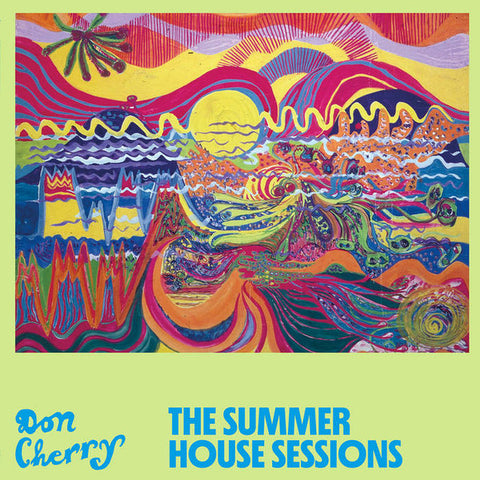 Don Cherry
the summer house sessions
---
---
Tracklist:
The Summer House Sessions (part 1) 

The Summer House Sessions (part 2) 
In 1968, Don Cherry had already established himself as one of the leading voices of the avant-garde. Having pioneered free jazz as a member of Ornette Coleman's classic quartet, and with a high profile collaboration with John Coltrane under his belt, the globetrotting jazz trumpeter settled in Sweden with his partner Moki and her daughter Neneh. There, he assembled a group of Swedish musicians and led a series of weekly workshops at the ABF, or Workers' Educational Association, from February to April of 1968, with lessons on extended forms of improvisation including breathing, drones, Turkish rhythms, overtones, silence, natural voices, and Indian scales. That summer, saxophonist and recording engineer Göran Freese—who later recorded Don's classic Organic Music Society and Eternal Now LPs—invited Don, members of his two working bands, and a Turkish drummer to his summer house in Kummelnäs, just outside of Stockholm, for a series of rehearsals and jam sessions that put the prior months' workshops into practice. Long relegated to the status of a mysterious footnote in Don's sessionography, tapes from this session, as well as one professionally mixed tape intended for release, were recently found in the vaults of the Swedish Jazz Archive, and the lost Summer House Sessions are finally available over fifty years after they were recorded.
---