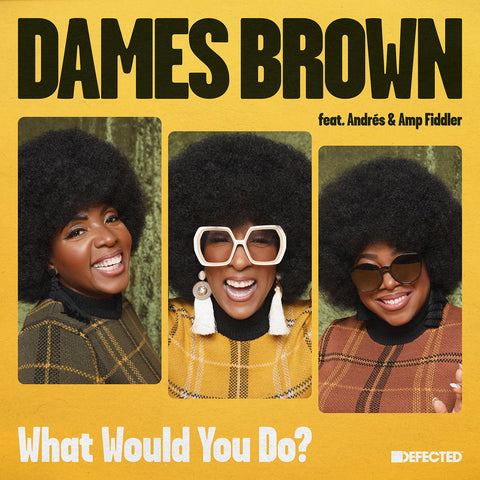 Dames Brown featuring Andrés & Amp Fiddler
what would you do?
---
---
Tracklist:
What Would You Do? (Folamour Remix)
Defected pick up and push this larger Detroit soul 7"
Epitomising the very best of their hometown's unparalleled musical heritage, Detroit's Dames Brown are the vocal trio you may not yet know by name but are sure to know by voice. Lending their exquisite range to a number of modern house essentials, including Sophie Lloyd's 'Calling Out', The Vision featuring Andreya Triana 'Heaven' and David Penn's 'Nobody' in recent years, Athena Johnson, Teresa Marbury and LaRae Starr now release 'What Would You Do?' on a limited 7" package. Produced by long-time collaborator of the group and fellow Motor City native Amp Fiddler and Mahogani Music regular Andrés, this slick, funk-filled and typically soulful vinyl release features the exceptional original version as well as Lyon house superstar Folamour's remix, with his signature groove a perfect match for the Dames mesmerising vocal.
---