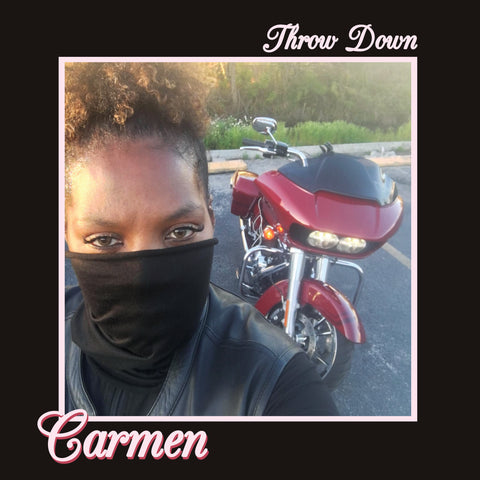 Carmen
throw down / time to move
---
---
Tracklist:
Time To Move (12 Inch Version)
Big tunes big underground hits over recent years…
Mid 80's Carmen's work needs little introduction amongst contemporary dancefloors… now repressed with a double dose of featuring both the "Throw Down" and "Time to Move" singles in one EP. Both falling well in the 130BPM range with a fast paced assertiveness to the rhythm, characteristic of the productive influences of Kevin McCord (from Al Hudson & The Partners). 2 for 1, digitally restored and remastered to perfection, now with full cover artwork featuring Carmen and some of her current passions.
---