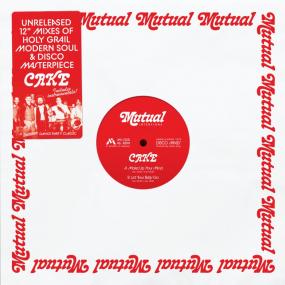 Cake
the unreleased master tapes
---
---
Tracklist:
Make Up Your Mind (instrumental) 

Let Your Body Go (instrumental)
Back in.....Mutual Intentions Norway track down these rare disco master tapes....'Make up your mind' here with the till now unreleased instrumental. "Cake" was a New York band formed in 1973, following a line-up tweak and a change from their previous name "Mixed Company» (referring to the racially diverse personel). At Arabellum Studios in Colony, Albany, NY, the band recorded their only 7-inch single. "Make Up Your Mind" / "Let Your Body Go» was released on Key Records in 1979.
---