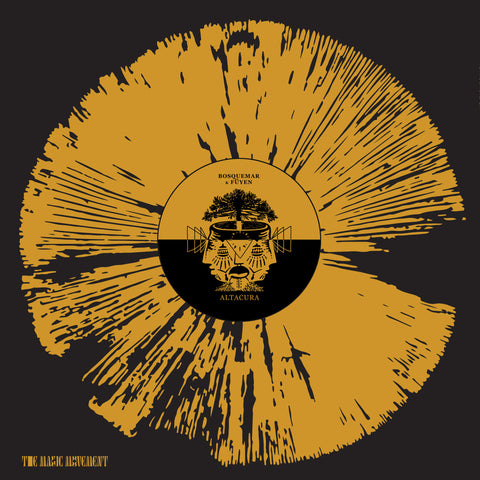 Bosquemar & Fuyen
altacura
---
---
Tracklist:
Bosquemar, Fuyen, Natalia Clavier - Tierra Santa (feat. Natalia Clavier)
The new EP by Bosquemar and Fuyen is a celebration of the spirits of Altacura, the high stone of Concepcion (Chile), where the 'Musique Concrete' approach and electronic productions by Bosquemar join the Latin American vocals and instruments by Fuyen aka Rayen Garcia and Eduardo Aedo.
Using mostly sounds recorded at Altacura itself, the EP transforms the energies of its spirits into three psychedelic downbeat tableaus featuring rich sound design, driving percussions, conjuring vocals, and gritty basses: 'Allkun', which means "hear" in Mapudungun language, is a tribute to the voices of the birds that inhabit this area. In 'Tierra Santa' guest vocalist Natalia Clavier joins the trio for a psychedelic dance around the rock.
On the flipside, Argentinian producer Uji increases the tempo of 'Allkun', and turns the original into a dry and percussive club version. 'Cirros' is the perfect tune for a beach club sunset, taking us up to the most recondite skies where we dance the day away with the Altacura spirits.
---