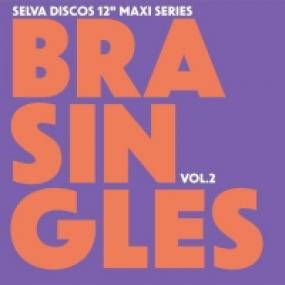 Barbatuques
baiana: brasingles vol 2 (2023 repress)
---
---
Tracklist:
Baiana (Wolf Muller Drum Drop)
Repressed! Jan Schulte aka Wolf Muller with the huge rework.
Barbatuques, a well-known Brazilian group of body percussionists, adapted "Baiana" back in 2005 and since then it became a staple of their concerts. The original is a modern folk song from Bahia composed by Maria do Carmo Barbosa, but it was the mouth harp sound and the stomping beat on the Barbatuques' arrangement that imprinted its trademark sound.
A couple of years ago, Jan Schulte, the german producer known for his taste for tropical drums (and also for using a few different aliases), heard the song and decided to add an extra punch to it for his DJ sets: more drums, taken from a library record of "drumdrops" (hence the title). Last few from a new batch now 
---