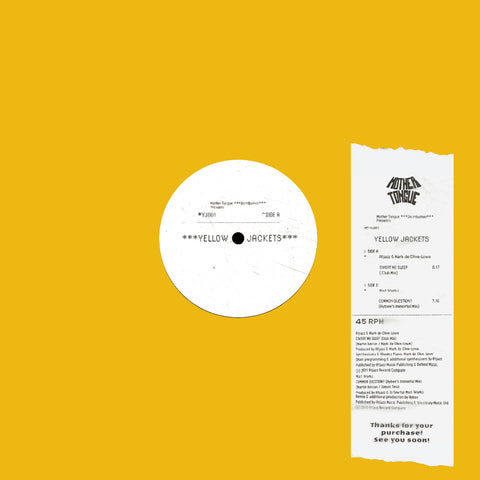 Atjazz & Mark De Clive-Lowe / Mist Works
yellow jackets vol 1
---
---
Tracklist:
Atjazz & Mark De Clive-Lowe - Sweat No Sleep (club mix) 
Mist Works - Common Question? (Aybee Immortal mix)
Yellow Jackets is the brand new Limited series of 12″ vinyl-only releases curated by Mother Tongue to bring things back to basics.
The first chapter features Atjazz with two deep yet powerful joints: one side it's his epic and relentless jazz-tech collaboration with Mark De Clive-Lowe's Sweat No Sleep'.
On the flip side there's the hypnotic and tantalizing Aybee remix of 'Common Question' by Mist Works [one of Martin Atjazz's projects, this time with Simon Tew]. Serious house mission!
---