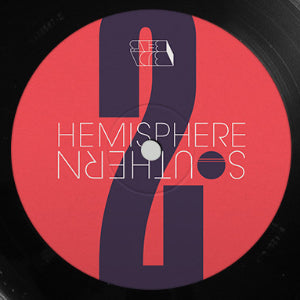 Various
the southern hemisphere ep vol. 2
---
---
Tracklist:
Emilio Santiago - Revelacao (TropiCals Edit)
Cheb Arab - Law Kan (Karl Planck Edit) 
3 years after the release of the first hot Southern Hemisphere EP, Budabeats Records proudly presents the second installment of the series.
"Four exciting selections from all over the world with no musical boundaries, suiting a packed dance floor on a Saturday night just as well as your afternoon pool party the day after".
On side A the forgotten 1984 boogie masterpiece, Revelacao, by legendary performer Emilio Santiago gets the edit treatment from the TropiCals duo, then, with 'Lluvia Acida' Budabeats staple Chillum Trio creates a 10 minute long acidic tropical shower.
On the flip Karl Planck, founder of the genius musical time machine known as Radiooooo.com, shows us how to adjust a 90's dance tune from Egypt to the current dancefloor, then we wrap things up with the oriental-tinged fusion house tune 'Scarabeus' by Balint Boldizsar.
The EP is limited to 300 copies worldwide.
---