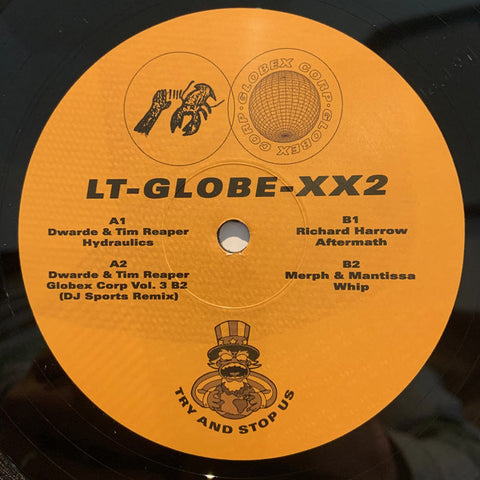 Various ‎| LT-GLOBE-XX2
various ‎| lt-globe-xx2
---
---
Tracklist:
Dwarde & Tim Reaper. - Hydraulics
Dwarde & Tim Reaper - Globex Corp Vol. 3 B2 (DJ Sports Remix)
Richard Harrow - Aftermath
Merph & Mantissa - Whip
Back in.. sizzling jungle cuts from top to bottom, Dwarde & Tim Reaper open things up with the airy roller 'Hydraulics' paving the way for DJ Sports' warped remix of one of their previously released collaborations. The rugged-yet-ethereal sounds of Raw M.T's 'Aftermath' open the flip, before the breakneck 'Whip' by Merph & Mantissa brings this to a tearout close.
---