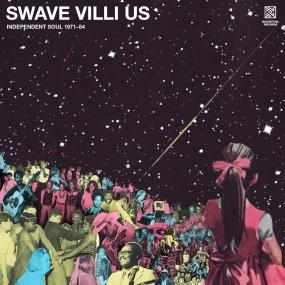 Various Artists
swave villi us' independent soul 1971-84
---
---
Tracklist: 
The Nassauvians - Slacking Off
Theatre West - Children Of Tomorrows Dreams
Ivan R. Sturdivant Strategy - The World That Died
Small Society - Just Loving You
No I.D. Aka Bilal Sabir - Changes
Natures Choice - Never Get A Chance
Joe Walker - We Need Each Other
Joe Brown And The Soul Elderados - Vibration Part Two
Watch Tower - Forever Together Reprise
Back in... 
Backatcha with this fantastic comp..sought after independent soul cuts, recorded between 1971-1984 from the US and beyond. 2xLP, complete with extensive sleeve notes, soul 45 aficionados maybe familiar with some, but hard to get - otherwise a great introduction to these cuts...
From 70s Californian psych-folk, to downtempo ballads from the Southern states, to mid-tempo gems and sweet soul from the Midwest, to 80s Sunshine State talent show entries and Bahamian dreamy percussion-led guitar jams, the selection showcases essential top-shelf regional sounds spanning the broader soul spectrum across nearly two decades. Also featured are two previously unreleased versions of Nature's Choice 'Never Get A Chance' and Watch Tower's 'Forever, Together' led by Ohio talent Maurice Moore, from original session tapes and exclusive to this compilation.
---