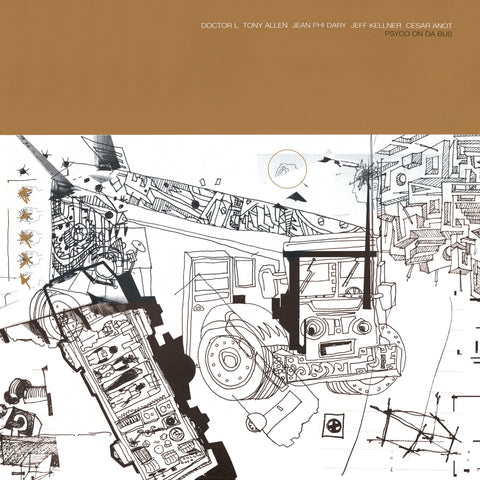 Psyco On Da Bus
psyco on da bus
---
---
Tracklist:
Modern afrobeat classic! 20th Anniversary, now a double vinyl set and newly remastered.
Recorded in just few weeks in the US during Tony Allen's Black Voices album tour in Spring 2000, on Doctor L's G3 in different places as hotels rooms, local studios (Nyc, Toronto) and the tour bus.
Doctor L and the members of Tony Allen & Afrobeat 2000 band get the idea of making a collective album altogether.
Completed later in Paris with guests artists like Smadj, Dom Farkas and Eric Guathier, Psyco On Da Bus project fill the gap between the 70's and the new milenium, blending afrobeat rhythms, gospel & soul vocals, jazz & funk licks with wicked electronics.
---