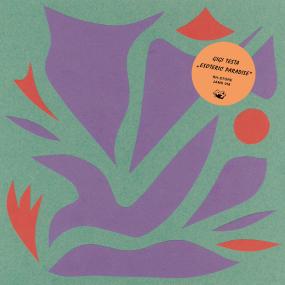 Gigi Testa
esoteric paradise
---
---
Tracklist:
Gigi Testa who we know from his real house ep's and selected edits - gives us this more tropical ep full of Neapolitan vibes, but keeps his deep pure vibes.
"Napoli has long been one of Italy's most musically vibrant cities – a metropolis famed for colourful, atmospheric and vivid dance music, with a rich and diverse sonic history stretching back to the disco era. For the last 36 years, it has been home to Gigi Testa, a bona fide local hero whose work not only draws inspiration from Neapolitan music of the last four decades – think Pino Daniele, Tullio de Piscopo, Tony Esposito, James Senese & Napoli Centrale, Nu Guinea, Mystic Jungle Tribe and rising stars such Fabio Fattore, Daniel Monaco and Raffaele Attansio – but also high-quality deep house and African music in all its forms.
Testa remains largely unheralded outside his home city, where he's long been a regular fixture behind the decks at events such as Neuhm and at renowned audiophile club Basic, despite winning plaudits for a string of singles and EPs on his own World Peace Music and Freedom Dance imprints. Now Testa has become the latest artist to contribute to the Rush Hour Store Jams series, delivering a four-track EP that takes his self-proclaimed world music-meets-club music approach in kaleidoscopic new directions.
Inspired by a mixture of 1980s, post-boogie African music, the sounds of the Caribbean, Testa's love for dance music from New York and his own Neapolitan musical roots, the Esoteric Paradise EP is an entertaining, each-catching collection of cuts that effortlessly blurs existing musical boundaries. Rich in synthesizer and drum machine sounds, it should delight all those who love melodic, tropical-tinged electronic music"
---